The Centre's 50 research projects were led by the following Principal Investigators:
Professor Kamal Alameh, Edith Cowan University
Kamal Alameh and his Edith Cowan University team of scientists are working on a thin sensor which can provide early warning of membrane fouling in desalination plants, using fibre optic nanotechnology. Prof. Alameh is currently Director of both the Electron Science Research Institute (ESRI), and the WA Centre of Excellence for MicroPhotonic Systems at ECU. Known for his pioneering work in the integration of microelectronic and photonic sciences, Prof. Alameh has developed a new and practical research area known as MicroPhotonics. He is currently engaged in research and development activities on Opto-VLSI, optoelectronics, and Micro-/Nano-photonics targeting innovative solutions to fundamental issues in ICT, Agriculture, Health, consumer electronics, and Security and Defence. Throughout his career Prof. Alameh has been the recipient of a number of awards. In 2007 he was awarded WA Inventor of the Year (Early Stage), in 2008 the Inaugural Vice-Chancellor Award for Excellence in Research from Edith Cowan University and in 2010 the Kahlil Gibran International Award. He has also published over 200 peer reviewed journal and conference papers, three book chapters and filed 21 patents. Sixteen PhD candidates have successfully been supervised by Prof. Alameh to completion of their awards.
NCEDA projects
Contact details
Dr Olga Barron, CSIRO
Olga Barron worked at the University of Limerick in Ireland before moving to WA in 2003 to undertake research related to groundwater resources in Australia. Dr Barron is a project leader in the Urban Water Futures stream for CSIRO's Water for a Healthy Country Flagship, and a deputy team leader in CSIRO Land and Water's Groundwater Hydrology program. She was previously involved with a National Water Commission project contributing to the National Groundwater Action Plan to provide water managers and users with the first national assessment of the impact of climate change on groundwater resources in Australia. Dr Barron has studied the effect of current and future water yields on environmental assets in WA's South-West, and worked on the development of a water management framework based on systems modelling and suitable technology to help WA rural and regional towns improve their water resource management (including the use of desalination). She has also researched and advised on best management practices to reduce nutrient flows in Perth's urban drains to protect fragile waterways. Dr Barron has been an eminent speaker for Engineers Australia, is the author of over 25 scientific papers, 15 conference papers and 35 technical reports and sits on several advisory and working groups in WA.
NCEDA projects
Contact details
Associate Professor Jeffrey Charrois, 

was Curtin University

NCEDA projects
Professor Vicki Chen, University of New South Wales
Vicki Chen graduated with a Ph. D. from the University of Minnesota, Department of Chemical Engineering and Material Science after which she took up a research associate position in the UNESCO Centre for Membrane Science and Technology at the University of New South Wales. In 1996, she joined the academic staff as a lecturer within the School of Chemical Engineering and Industrial Chemistry. She served as Director of Teaching and Learning from 2000–2006 within the school (spending 25% of her time in that role). That role included a complete curriculum revision for the school over that period as well workload allocation and faculty committee responsibilities. Since 2006 she has been the Director of the UNESCO Centre for Membrane Science and Technology and is also the Head of School.
NCEDA projects
Contact details
Professor Hui Tong Chua, The University of Western Australia
Hui Tong Chua is a Professor in the School of Mechanical Engineering of the University of Western Australia and an Honorary Professor of the School of Environmental Science and Engineering, Taiyuan University of Technology, China. He is the Chemical & Process Engineering Program Discipline Leader and the Aboveground Engineering Program Leader of the Western Australian Geothermal Centre of Excellence. Prof. Chua's expertise is in the areas of thermodynamics as well as heat and mass transfer. The bulk of his professional career is focused on low grade heat driven technologies. His low grade heat driven adsorption chiller technology, developed collaboratively with colleagues from the National University of Singapore and the Tokyo University of Agriculture and Technology, has been patented in Singapore, USA and Europe, attracted more than $3.77 million of competitive funding, and resulted in a technology transfer to a Singapore air conditioning company in 2003. Based on the 2010 Web of Knowledge essential science indicators for the appropriate categories, two of his relevant works are in the top 1% percentile, and 11 of them are in the top 10% percentile. His current h‐index is 13. Prof. Chua currently has a patent pending low grade heat driven multi‐effect distillation desalination technology that can boost the freshwater yield of conventional distillation technology by 30%.
NCEDA projects
Contact details
Dr Ralf Cord-Ruwisch, Murdoch University
Dr Cord-Ruwisch has worked on using bioreactors for the treatment of wastewater and other organics. Four of his recent PhD graduates now work as engineers/consultants in the water industry. Dr Cord-Ruwisch has produced four patents and a number of fundamental and applied papers have been published. Recently research interests have been expanded into using microbial fuel cells for the removal of organics from wastewater. Two patents applications and four publications were produced in the past two years on this rapidly developing topic.
NCEDA projects
Contact details
Dr Marlene Cran, 

Victoria University
Dr Marlene Cran is a research fellow at the Institute for Sustainability and Innovation at the Victoria University Werribee campus, and is leading an NCEDA-funded project to develop cleaning guidelines to overcome scaling and fouling issues for desalination membrane users to enhance membrane and plant performance. Dr Cran has a PhD in polymer science with undergraduate studies in environmental management. Her VU research projects focus on the chemical degradation and wear of membrane materials, membrane integrity monitoring, and reuse applications for end-of-life membranes. Dr Cran also investigates degradation and biodegradation of polymer materials; membrane synthesis and characterisation; synthesis of fluorescent nanoparticles; active food packaging using natural antimicrobial additives; and development of biocomposite packaging materials.
NCEDA projects
Contact details
Professor Joe da Costa, The University of Queensland
Joe da Costa obtained his PhD degree in Chemical Engineering in 2000 when he joined UQ at a Lectureship level. In 2003 at a Senior Lecturer level, he became an Associate Director of the ARC Centre of Functional Nanomaterials. His major research interests are molecular in sieving silica membranes for gas processing and reaction, liquid separation, desalination, biofuels separation and materials functionalisation. In 2007, Prof. da Costa founded the Films and Inorganic Membrane Laboratory (FIMLab), which is the premier inorganic membrane research facility in Australia and enjoys international recognition. In the last 10 years, Prof. da Costa has published 170 manuscripts, including 104 refereed journals papers, 6 book chapters and 6 patents, while collectively obtaining research grants totalling $35 million, including strong industrial research engagements in Australia, Europe and the Middle East. In 2011, he was received the Q-index award for outstanding research performance, placing him in the top 1% researcher at The University of Queensland.
NCEDA projects
Contact details
Professor Mikel Duke, Victoria University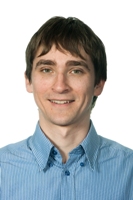 Professor Duke is focused on the development and implementation of innovative membrane technologies for water, foods and energy applications. His specialisation is in the fundamental development of inorganic materials such as nanotubes, silica, titania, zeolites and polymer composites as well as in applications of membrane distillation, ceramic membranes and membrane assisted fermentation. In 2004 Prof. Duke was a Research Fellow at the ARC Centre of Excellence for Functional Nanomaterials at the University of Queensland. In 2006 he was promoted to Lecturer in partnership with the CRC for Coal in Sustainable Development. From 2007 he was a Research Fellow at Arizona State University (USA) prior to commencing his current role as Principal Research Fellow at the Institute for Sustainability and Innovation (ISI). Prof. Duke was awarded the Endeavour Executive Award to visit Fudan University, China (2009) and the Linkage International Fellowship: Australian Research Council (2007). His research is sponsored by funding agencies including the Australian Research Council and the Smartwater Fund as well as several industry clients.
NCEDA projects
Contact details
Professor Amanda Ellis, Flinders University
Amanda Ellis graduated with a Ph.D (Applied Chemsitry) from the University of Sydney in 2003. She then undertook 2 USA postdoctoral fellowships. The first at Rensselaer Polytechnic Institute working on the modification of carbon nanotubes and self-assembly processess on 2D and 3D surfaces. Her second post-doc was at New Mexico State university which resulted in the development and patenting of a method to functionalise carbon nanotubes for transparent antistatic coatings.  In 2004 Prof. Ellis was awarded a prestigious New Zealand Foundation of Science and Technology Post doctoral fellowship (1 of 16) and since late 2006 she has been a teaching/research academic at Flinders University.
NCEDA projects
Contact details
Professor Maria Forsyth, Deakin University
Maria Forsyth is the Chair in Electromaterials and Corrosion Sciences is the Associate Director of ARC Centre of Excellence for Electromaterials Science. Her research focuses on developing an understanding of charge transport at metal/electrolyte interfaces and within electrolyte materials. Such materials have included a range of novel ionic liquids, polymer electrolytes and plastic crystals. Using this understanding, her team collaborates very productively with colleagues within academia, CSIRO, DSTO as well as industry to design new materials and processes to control and optimise these phenomena in two key areas – corrosion (e.g. Corrosion Science 2006, Surface and Coatings Technology, 2007) and electrochemical devices (eg., Nature 1999, Science 2002, Science 2008, Journal of Applied Electrochemistry 2008).
NCEDA projects
Contact details
Professor Ray Froend, Edith Cowan University
Ray Froend is a Professor in Environmental Management and member of the Centre for Ecosystem Management at Edith Cowan University as well as the WA Centre of Excellence in Ecohydrology. He has a PhD in Botany from The University of Western Australia (1989) and has since conducted research on the water quantity and quality requirements of terrestrial and wetland vegetation. Prof. Froend currently leads a research group at ECU which specialises in vegetation hydroecology and has worked in a range of ecosystems including damplands, lakes, rivers, sandplain heathlands, open woodlands and forests in temperate, Mediterranean, arid and sub-tropical climates. Prof. Froend is internationally recognised for his research on impacts of altered water regimes (particularly from groundwater use and climate change) on wetland and terrestrial vegetation, and identification of ecosystem water requirements for water resource planning and management. He is an Associate Editor of Plant Ecology (Springer, international ISI listed). He has published over 176 journal articles, book chapters, conference proceedings and technical reports and continues to place emphasis on the direct application of research outcomes in environmental management agencies, industry and the community. As sole or joint principle investigator, he has secured over $6.9 million in research project funds and in-kind support since 2000, of which over $4.5 million is from national competitive research funding agencies, with the remainder from State agencies and industry. His current career experience in research project leadership is 44 projects worth almost $8.7 million.
NCEDA projects
Contact details
Dr Badin Gibbes, The University of Queensland
Badin Gibbes is an environmental engineer with over 12 years experience in the field of water engineering. In his current role as a research fellow with the University of Queensland's Centre for Water Studies, Dr. Gibbes leads the group's lake and reservoir research program. Dr. Gibbes' research interests focus on the measurement and modelling of the complex interactions between surface water and groundwater systems. As an early career researcher he has successfully attracted research funding in this area and has developed a number of productive collaborative links with research groups based in Asia, Europe and North America. More recently, Dr Gibbes has assisted members of Australia's newly announced National Centre for Groundwater Research and Training to establish new research programs in this area. Dr. Gibbes currently supervises a number of post-graduate students and is also the chairperson of the School of Civil Engineering's environmental modelling seminar series.
NCEDA projects
Contact details
Professor Stephen Gray, Victoria University
Stephen Gray leads two collaborative research projects to increase water recovery from reverse osmosis brine and reduce requirements for expensive evaporation ponds and brine waste disposal. Prof. Gray has been Director of Victoria University's Institute for Sustainability and Innovation since leaving CSIRO in 2006, and is responsible for the university's water research program. He has over 20 years' research experience in water and wastewater treatment. Prof. Gray leads a team of more than 25 staff and PhD students developing such multi-disciplinary research projects to deliver research outcomes to meet industry needs. He is the Australian Water Association's co-convenor for the Desalination and Membranes Special Interest Network, and VU representative for Water Quality Research Australia. He previously led the CSIRO Urban Water team, was part of the national science agency's Water for a Healthy Country Flagship, and led the CSIRO Custer project on Advanced Membrane Technologies for Water Treatment. He is also Editor of the new IWA journal, Journal of Water Reuse and Desalination, Associate Editor of Water Research, part of the editorial board for the Desalination journal, and has authored more than 100 scientific journal and conference publications, and over 100 internal and industry reports.
NCEDA projects
Contact details
Associate Professor Anna Heitz, Curtin University
Anna Heitz has more than 25 years experience in water quality and treatment, both in industry and in academia. She was awarded a Vice Chancellor's commendation for a PhD Thesis of exceptionally high standard in 2002, won the Curtin University Faculty of Science Dean's Medallion for Emerging Research Effort in 2003 together with A/Prof. Joll, and in 2008 was awarded a prestigious Curtin Research and Teaching Fellowship.  Since 2000, A/Prof. Heitz has attracted research funding totaling more than $15 million in research funding from ARC, WA Government, Curtin University, industry, CSIRO, AWWARF and CRCWQT. She has co-authored 39 papers in refereed journals and refereed conference proceedings, and more than 90 non-refereed conference presentations.
NCEDA projects
Emeritus Professor Goen Ho, Murdoch University
Goen Ho joined Murdoch University in 1976, the second year the university opened its doors to undergraduate students. He helped established the Environmental Science program, the first in Australia, courses in Waste and Water Management and Pollution Control, and his research in the same area. He established the Environmental Technology Centre achieving state Centre of Excellence status and funded by the Western Australian Centres of Excellence Program. Prof. Ho is a Fellow of the Institution of Engineers Australia and a Chartered Professional Engineer. He is a Fellow of the International Water Association and has been active in the Association (2000-2004 Chair of Specialist Group of Small Water Systems, 2005-2007 Co-chair of the Asia Pacific Regional Council, 2002-2010 Member of Strategic Council). In 2011 he received the Vice Chancellor's Excellence in Research Award for Distinguished and Sustained Achievement.
NCEDA projects
Contact details
Dr Tanya King, Deakin University
Tanya King is an anthropologist interested in issues relating to natural resource management, the environment, gender, national identity, public policy and mythical sea creatures. Her PhD considered the Bass Strait shark fishery, and her current research concerns the cultural aspects of water management and infrastructure development, with a focus on issues of procedural justice. Dr King has conducted quantitative and qualitative research in Australian rural and regional areas in relation to environmental policy implementation.  Her current research focuses on the social impact of the planning and implementation of the Wonthaggi (South Gippsland, Victoria) desalination plant, from which there has been multiple publications.  Dr King continues to publish in the area of maritime anthropology, as well as more broadly in the fields of environmental anthropology and procedural justice, and has active ties with international leaders in these fields.  She has also researched, and published on, the uptake of agricultural policy in Victoria in relation to women farmers.  She has produced reports, refereed national and international journal publications, presented at national and international conferences and has been sought by the media to comment on matters of environmental policy, including social issues surrounding desalination.
NCEDA projects
Contact details
Associate Professor Pierre Le-Clech, University of New South Wales
Pierre Le-Clech aims to meet a growing industry challenge – how to reuse and recycle reverse osmosis membranes which otherwise end up in landfill. He says finding solutions is a necessity for sustainable desalination in Australia. At present, no other option than landfill discharge is proposed to membrane users, and the current amount of waste generated will reach 200 tonnes this year and nearly 800 tonnes by 2015. A/Prof. Le-Clech was awarded a 2 year New South Global Fellowship in 2005, currently supervises ten research students, and serves as Associate Editor of the Desalination and Water Treatment journal. He is also a member of the Editorial Board of Membrane Water Treatment.
NCEDA projects
Contact details
Professor Greg Leslie, University of New South Wales
Greg Leslie is the deputy director of the UNESCO Centre for Membrane Science and Technology at the University of New South Wales. Prior to joining UNSW, he worked in the public and private sector on water treatment, reuse and desalination projects in Australia, New Zealand, Singapore, Hong Kong and the United States. His experience includes work on the Singapore NEWater recycling projects at Bedok, Kranji and Seletar and at the Orange County Water District (OCWD) in California as the deputy programme manager for the Groundwater Water Replenishment System; the largest indirect potable reuse project in the United States. He has served on the Water Advisory Committee for the Prime Ministers Science Engineering and Innovation Council (PMSEIC – 2007) the, National Health and Medical Research Council Sub-committee on water issues (2007-2009), the World Health Organisation Technical Committee preparing guidelines for desalination (2006-2007) and currently serves on the Independent Advisory Panel for the Orange County Groundwater Replenishment Project (2008-present).
NCEDA projects
Contact details
Dr Sophie Leterme, Flinders University
Sophie Leterme is a Flinders University microbiologist studying the adapability of phytoplankton to changes in salinity as a result of coastal desalination operations. Dr Leterme received an ARC Discovery Grant focusing on the morphological flexibility of diatoms under environmental changes in the South Australian Coorong wetland. She leads a multi-disciplinary team of two research associates, a PhD student and two Honours students working on ecological aspects of the projects in the Coorong and at the desalination plant. Dr. Leterme also works for the South Australian Research and Development Institute's Aquatic Sciences Centre's Oceanography program. She is co-developer, principal investigator and deputy node leader of the Southern Australian Integrated Marine Observing System which studies the coastal upwelling south of Kangaroo Island and its impact on the spatiotemporal dynamic of the planktonic community.
NCEDA projects
Contact details
Professor Jennifer McKay, University of South Australia
Jennifer McKay is a Professor of Business Law in the School of Business and Director: Centre for Comparative Water Policies and Laws. The Centre is a supported-university research Centre and it is recognised as one of Australia's leading research Centres, and the only Australian establishment engaged in comparative water law and policy research. Prof. McKay's research interests concern water law reform and in particular regulatory models for the management and allocation of water between competing uses and between competing jurisdictions and drafting laws and institutional protocols to deliver ecologically sustainable development. She has been recognised for her work internationally with a Fulbright Senior Fellowship in 2008-2009 at the University of California Berkeley and locally through different awards from the Australian Water Association.
NCEDA projects
Contact details
Dr Julie Mondon, Deakin University
Julie Mondon has concentrated on the interaction of physicochemical characteristics of estuaries and coastal water bodies to determine potential indicators of environmental stress. Her research direction is now focused on risk assessment tools for marine and estuarine water and sediment quality, using biomarker response of in situ aquatic organisms at the community, organism, tissue and biochemical levels. Development of specific biomarkers of exposure and effect in both temperate and tropical marine species has allowed a multi-disciplinary approach to investigate pollution exposure and response in aquatic organisms at different hierarchical levels.
NCEDA projects
Contact details
Professor Michael Monteiro, The University of Queensland
Michael Monteiro has established an international reputation in the field of 'living' radical polymerization to create complex polymer architectures. He is now building designer polymers for various biomedical applications, including vaccines, drug delivery and stem cells. He is dedicated to translating research into commercial outcomes, with 7 PCT and provisional patents since 2005 and start-up company DendriMed Pty Ltd. Prof. Monteiro was awarded an ARC QEII Fellowship in 2004 and an ARC Future Fellowship in 2009. He has attracted ARC and NHMRC grants; and Queensland State Government funding in excess of $7 million.
NCEDA projects
Contact details
Professor Long Nghiem, University of Wollongong
Long Nghiem is a process engineer and a membrane technologist. He has worked on various research projects targeting key issues for Australia including seawater desalination, water recycling and water security, and resource recovery during wastewater treatment. Prof. Nghiem has successfully led many research projects (some are in collaboration with the industry) focusing on the integration of membrane processes for seawater desalination, water recycling and wastewater treatment, recovery of minerals and nutrient from wastewater and landfill leachate. He is currently the lead CI of two ARC projects and a co-CI of another ARC project. As the principal supervisor, Prof. Nghiem has overseen the completion 17 PhD and Master by Research projects. He currently supervises 2 postdoctoral research fellows and 7 PhD and Master by Research students.
NCEDA projects
Contact details
Dr Declan Page, CSIRO
NCEDA projects
Professor Michael Porter, Deakin University
Michael Porter has worked in a wide range of economic and advisory roles in Australia and overseas, and as an academic. His specialisation in recent years has been around infrastructure policies in Australia and Asia, and he was a leading adviser re the concepts and execution of the energy reforms of the Victorian Government and in Canberra. He has worked at all levels and sectors on infrastructure, including with the World Bank, ADB and Macquarie Bank as a Division Director on Infrastructure and Asia. The Centre of Policy Studies he founded remains the only economics centre to win a Commonwealth Research Centre of Excellence Award – largely following work on
infrastructure and related economic and financial dimensions world-wide.
NCEDA projects
Contact details
Dr Trevor Pryor, was Murdoch University
NCEDA projects
Professor Klaus Regenauer-Lieb, was The University of Western Australia
NCEDA projects
Dr Peter Sanciolo, Victoria University
Peter Sanciolo has over 12 years of research experience, largely in the area of water treatment, and is currently Research Fellow at the Institute for Sustainability and Innovation. He has worked on a number of membrane desalination related research projects and has project management experience gained through his work as Project and Program Leader with the CRC for International Food Manufacture and Packaging Science (1995‐2002). Dr. Sanciolo currently works on projects investigating the enhancement of water recovery and minimisation of waste brine volume in the reverse osmosis desalination processes. Other research interests include membrane processing of dairy streams and integrated membrane processes for treatment of wastewater with the aim to produce low salt and high nutrient value recycled water for agricultural applications.
NCEDA projects
Contact details
Associate Professor Ho Kyong Shon, University of Technology, Sydney
Since 1998, Ho Kyong Shon has made significant contributions to the understanding of physico-chemical water treatment processes. The initial stage of his research career focused on understanding membrane fouling mechanisms of organic/inorganic materials for wastewater reuse and desalination. He has been involved in extensive experience of membrane-based desalination processes through ARC-DP, European Desalination project (MEDINA) and SeaHERO Korean Desalination project. He has so far published over 120 refereed journal articles including five patents. A/Prof. Shon was awarded Global Honour Award of the 2012 IWA Project Innovation Awards, and was winner of the 2012 IWA Project Innovation Awards, Asia Pacific Regional Awards 2012. He is currently an associate editor in Water Science and Technology (IWA publishing) and Journal of Hazardous, Toxic, and Radioactive Waste (American Society of Civil Engineers).
NCEDA projects
Contact details
Dr Thuy Tran, was CSIRO
NCEDA projects
Professor Saravanamuth Vigneswaran, University of Technology, Sydney
Saravanamuth Vigneswaran has outstanding achievements stretching over 25 years in developing innovative technologies in water treatment, wastewater management, water reuse and reclamation. He regularly receives funding from the Australian Research Council and industry, in the past four years obtaining ten grants. Prof. Vigneswaran works with US and European universities, international research institutes, the European Union and United Nations programs to solve water scarcity – creating treatment systems for alternative water sources such as stormwater harvesting – and to make desalination and pre-treatment more energy efficient. In recognition of his eminent contribution to water sciences, Prof. Vigneswaran was inducted into the International Water Academy as a life member and (inaugural) fellow of the International Water Association for 2010. He won the Applied Research Honour Award in the 2010 International Water Association Asia Pacific Regional Project Innovation Awards for an environmentally friendly biofilter pre-treatment for reverse osmosis in seawater desalination. In 2008, he won the same award for his work in arsenic removal. Prof. Vigneswaran is Director of the Centre for Technologies for Water and Wastewater and Co-Chair of the IWA Specialist group on Membrane Technologies. An Associate Editor of several leading water journals, he has written and contributed to more than 350 publications including three books, and is currently working on an international membranes handbook.
NCEDA projects
Contact details
Professor Huanting Wang, Monash University
Huanting Wang is an ARC Future Fellow and Deputy Head of Department of Chemical Engineering. Originally qualified in material chemistry at the University of Science and Technology in China, he completed a postdoctoral research fellowship in Chemical Engineering at the California Institute of Technology and University of California Riverside. Prof. Wang was awarded an ARC QEII Fellowship in 2004 and an ARC Future Fellowship in 2010. He was a member of the ARC Future Fellowship selection advisory committee in 2011, and Associate Dean (International) of Faculty of Engineering. He is a Fellow of The Royal Society of Chemistry and a Senior Member of The American Institute of Chemical Engineers.
NCEDA projects
Contact details
Dr Thomas Yeager, Victoria University
Thomas Yeager is a Lecturer in Biotechnology in the College of Engineering and Science. He has experience in Mammalian cell culture in both in adherent and suspension cultures as well as the use of primary cell cultures. In addition he has experience with molecular biology to study the effects of tumour suppressor genes and telomeres and their role in both senescence and immortalisation. Dr Yeager also has experience in fermentation biology for the production of recombinant proteins as medicine.
NCEDA projects
Contact details
Professor Zhiguo Yuan, The University of Queensland
Zhiguo Yuan received his PhD degree in aeronautical engineering in 1992 from Beijing University of Aeronautics and Astronautics, China. He changed his research area to wastewater management in 1994, when he took up a postdoctoral research fellow position at Ghent University, Belgium. He joined the Advanced Water Management Centre at The University of Queensland in 1998, and has been serving as the Deputy Director of the Centre since 2001. His core set of skills includes mathematical modelling involving both process and metabolic modelling, process optimisation including process control, and project leadership. Prof. Yuan has won over $25 million in competitive research funding since 2001 including 16 ARC Discovery and Linkage grants with a total value of over $16 million. He has published approximately 400 papers to date including over 200 fully refereed journal papers/book chapters. His h-index is 36 as at April 2013, with a total citation of more than 4000 on this date.
NCEDA projects
Contact details
Professor Linda Zou, was University of South Australia
NCEDA projects